FAQ's 2006/2007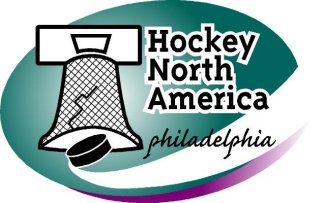 Home, Administration, All Star Games, Archives, Beginner Hockey, Evaluations, FAQ, Inclement Weather Policy, Photos, Playoffs Summer, Playoffs Winter, Playoff OT Format, Rinks, Scorekeepers page, Scorekeepers Earn League Credits!, Summer League Divisions, Summer League info, Summer League Rosters, Summer League Schedule, Summer League Team Status, Suspensions and Ineligible Players, Teams and Team Web Sites, Tournaments, Winter League Divisions, Winter League Player Stats, Winter League Rosters, Winter League Schedule, Winter League Team Status
Some FAQ's, requests and information for HNA Philly's Adult Hockey League.
NOTE: Reminder: The Winter League Roster Freeze Date will be January 15, 2008 - After that date, no More Players May Be Added Until the Playoffs Have Concluded.
NOTE: The HNA Suspension and Ineligible players page is constantly updated, we are enforcing color coordination.

Upcoming Scorekeeping opportunities
Lots of dates available for the Winter League
Please contact Chris Henry at hnaphilly@comcast.net ASAP to score-keep games!

Game Scores and Suspensions, reporting of
Payment & Terms of Registration
Playoffs Format and tied playoff games
Suspensions/Ineligible Players
Beginner League: Call 1-800-4-hockey or E-mail your questions!
Color Coordination: It is required for the winter league, the only exception to the rule is if your team jerseys and socks are not in yet. Helmets and pants must match the team colors. Please refer to the HNA rules for all information. Pant shells are also acceptable to cover colors different from team colors. Last names are required to be on the Jersey's. The Suspensions and Ineligible Players page notes those who are not following this rule. For official team colors, check with your Captain.
Game Scores and Suspensions, reporting of, All teams should appoint a representative who will be responsible for E-mailing game results to HNAPhilly@comcast.net with in 24 hours of the completion of that game. Please include the teams, score, any suspensions and date of the game. The website will be updated to reflect these results.
Goalies, No team may use a goalkeeper that is not a registered team member without the specific permission of the local League Administrator. If your goalie will miss a game you may attempt to find a replacement goalie for that game by using a floater goalie or by using a goalie from within your division. If no goalies from your division are available you may attempt to obtain a goalie from the next division down, or in the case of the C3 Schuylkill Division, the next level up. Floater Goalies: Floater goalies may be used by any team. All Captains have been provided with the team goalie contact list and substitute goalie policy.
Illegal Players, Here is what a Captain should do. If you believe a team has an illegal player then you may request that the player prints their name and then signs their name to the game score sheet. The player in question must comply with a Captain's request. This signature will be matched up against the registration sheet the player has on file in Virginia, if there is no registration sheet filled out then the player is illegal, these must be filled out! If the players signature does not match the one on file then the player will be deemed as illegal. Severe penalties exist for a team using an illegal player, including but not limited to that team being out of the playoffs and the team Captain will be suspended.
Locker Rooms We are using two rinks this year, Center Ice, Face-Off Circle and FSZ, Pennsauken, NJ, more may be added later in the season. Some rinks have keyed locks for the locker room doors and some have dead-bolts, and they do not provide a lock. You may want to consider bringing a team lock along for these rinks. They can be found at a hardware store for a relatively small cost. Just a heads up.
Military Deployment Policy, HNA's policy towards military deployment will be the same as in the early 90's. We have an extremely liberal policy when it comes to members being sent away for an extended period of time on military maneuvers. If a player is called away, the league will hold that player's roster spot for him and will "freeze" any money the player paid in. If the player misses games he will receive credit for those games missed. Any players affected in this manner should contact the league office so we can track the player and any games missed.
Payment, a player is not allowed to participate in an HNA game unless they are paid and have filled out a terms of registration form. If they have not paid or have not filled out the form then they are considered illegal players if they participate in a game. Sanctions are in place for teams that use illegal players, call HNA today to register and pay, 1-800-4-hockey. Teams must have 17 roster spots paid for by the 5th game. If a team does not have 17 roster spots paid for then they must buyout any open roster spots. The cutoff for adding players to your roster is 01/15/08. If you have a paid buyout spot you can add a player to fill that spot up until 01/15/08 with approval from the league, You may view who has paid by clicking here: Player and Team status reports! .
Playoffs, The playoffs for summer are single elimination and playoffs for winter winter are double elimination. Tie breakers are as follows for final division standings, 1. Points, 2. Wins, 3. Head to Head Competition, 4. Better Division Record 5. Fewer goals against, 6. Goals for, 7. Fewer Penalty Minutes, 8. Coin toss. NOTE, no player will be allowed to participate in the playoffs unless they are in proper uniform and color coordinated.
During the Captains meeting on October 9, 2007 each team will vote for the tied playoff game format.
Rinks, We have ice time with Center Ice, and FSZ, Pennsauken, NJ other rinks may be added later in the season. Every night of the week other than Thursday, Saturday and Sunday is represented. The, days and times vary by rink.
Rosters during the season, Captains or the team appointed representative will have to turn in the team roster to the score keeper before each game. The roster must include the players name and number, and who the Captain and Assistants are. If you forget to bring the roster, a team representative must fill out the player names, jersey numbers, etc., on the scoresheet prior to the start of the game, please do not expect the scorekeeper to do this for you.
Rulebook and Policy Guide, download and view the HNA Rulebook and HNA Policy Guide
Schedule, Click here for important information concerning the ties between player payments and the Schedule.
Scorekeeping, Those of you who would like to earn game credits we have a great program involving scorekeepers. Each game you are a scorekeeper for HNA you will earn $20.00 credit towards next seasons league fee. Several players pay for the entire season with credits earned! We do not force games on people, you get your choice of games to work. Please contact Chris Henry for more information at: hnaphilly@comcast.net
Stats, Full team and player stats will be posted at www.hna.com
Wondering how or when, let us explain how it works. Scorekeepers generally forward game sheets to Terry on a monthly basis. After noting the player credit he will mail them to the League Office in Virginia. The league office then inputs all of the very detailed stats and posts them at www.hna.com
Status of the Philly Teams: Check back soon
Suspensions, All suspensions will be posted ASAP on the website There are no temporary lifts on suspensions while they are under review.
Below us the policy found on page 86 of the rulebook along with the policy on notification, and the appeals process:

Suspensions: The suspensions mandated by the League rules are effectively immediately upon their assessment by the referee. All players are presumed to know when they have received a game misconduct penalty or gross misconduct penalty and they must begin to immediately serve their suspension regardless of any actual notice from the local administrator or League Office. The imposition of the suspension occurs automatically and does not require notice from the local league Administrator, even though such notice will likely be given.

All players are free to request, in writing, a review of the imposed suspension and the local League Administrator is authorized to modify or waive all suspensions pursuant to the conditions outlined in Rule 410. However, such a written appeal does not suspend the operation of the suspension. Please also see the discussion of "Appeals" in this section.

I have discussed this policy with the league office and this is how it is normally handled. Once the Administrator finds out about a player who has received a penalty that requires suspension they will immediately notify the Captain of that team. The Captain of the team should then notify the player. Regardless of notification, the player must immediately begin to serve that suspension.

Team Captains are responsible for conveying official information to team members as well as acting as a conduit of inquiry between team members and the local league Administrator. This has always been the case, with over 350 players in the league, there is no-way I could do the job without the Captains. A suspended player is considered an illegal player for those games they have been suspended for. If the suspended person plays in those games, the team will forfeit the games. That is another reason the Captain is notified.

Any appeals must be in writing, from the player involved, which may be faxed to 1-888-HNASKOR. The bottom line is I will notify Captains, and hopefully they will notify the player.

Suspensions/Ineligible players page, I will also list all suspensions ASAP on the website There are no temporary lifts on suspensions while they are under review. Suspensions/Ineligible Players, Click here for that page